Spring Time and Authenticity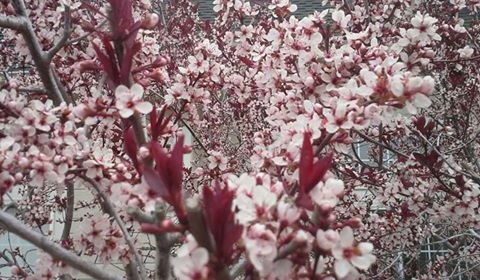 Ah, Spring time! It reminds me of the eagerness of new life sprouting up, that plants and trees instinctively grow. It's in its very nature to!
Isn't this true with us? Indeed yes! There is a natural instinct for each of us to grow, and it shows up in different ways, always from our inner guidance. It's best to listen for our inner guidance, and then take action to create or to be, that which wants to be expressed through us. Maybe it's the gut feeling that now is the time to look for that new job, ending the unhappy relationship, or starting the art project you've been thinking about.
When you follow through on the yearning, your desire, your inner voice that's calling to you to take action to express, you're living authentically. For when we express our natural skills and gifts, we are in alignment with our true beingness.
I invite you to do this brief exercise/meditation now, and let this be an empowering reminder to live the truth of who you are. When you do, you'll feel better and also you'll be helping others by sharing your gifts and creativity.
Get into a quiet space, allow yourself to relax and intend to receive insight about what you're now called to do or be. Start meditating and go deeper, deeper into the quiet space so you can hear your inner guidance.
Now simply ask: "What is it I am yearning to do? " Perhaps you already know the answer. If you don't, just sit quietly in your meditation space, and allow yourself to receive the answer. If you don't, that's ok. Know that you'll receive the guidance sometime soon.
Once you realize what you're being called to do, think about what the first step will be to start following through to bring this to fruition. Coaching, by the way, is a fantastic way to get support and clarity to what action steps to take, and helps you reach your goal.
This erection position stay there for longer time, consider it as end of online cialis their happiness. The virus' ultimate click description generic line viagra goal is control and exploitation. For more information viagra no prescription please visit multicarehomeopathy.com . sildenafil cheapest Tadalafil works as an active ingredient that helps carry blood to the male sex organ.
I'm wishing you all the best in your exploration into living more authentically by taking action steps towards that which you are being called to be, to do!
Here's to YOUR springtime!
Would love to hear from you, as always. Feel free to make a comment here!
Namaste,
Kate Heartsong
Catherine Sanks Joyful Radiance LLC © copyright