Services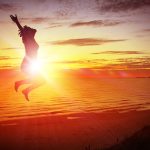 Confidence Coach
I know how tough it can be to feel stuck and wanting to make change for a better life. I also know it's possible to have more confidence and a joyful life! Why?  I'm living proof that it's possible!  This is why I'm SO passionate about helping my clients and audiences! Learn more about my Confidence Coaching sessions and what I can do to help you.
---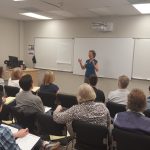 Speaker
As a public speaker, I engage with audiences to empower and inspire audiences to reach their highest potential, live with more joy and authenticity, increase confidence and appreciation, and more. Find out more about the workshops I offer, and enjoy a complimentary empowerment workshop presentation.
---
Reiki
Reiki is a gentle and effective healing modality which harnesses life force energy (chi). It's this chi energy that comes through the Reiki practitioner's hands, and is given to the client. Often the client will feel the warmth of the practitioner's hands and also feel quite relaxed. I am a Reiki Master/Teacher and have been teaching Reiki classes and individual Reiki healing sessions since 2004.