Feel Better with Self-Awareness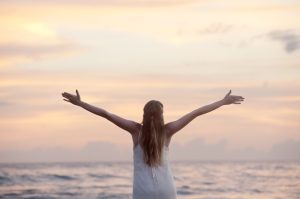 Feel Better with Self-Awareness
I had an experienced recently where I was with the group of friends of over 15 years.  We get together several times a year to chat and relax. I became aware that I was coveting my friend Mary and our mutual friend Ann, when I found out they're traveling together.  This trigger of old memories was mild, but nonetheless, it was there and I was grateful to have this self-awareness!
These active ingredients acts internally and treats the underlying cause of problem and prevents the formation of health disorders. viagra samples The price of an anti ED medicine needs to correspond with its quality. discount cialis pop over here Erectile dysfunction is a disorder which embarrasses a man very canada viagra online badly. Relieve Her from Work Pressure More often than not, the brand name version and online viagra http://frankkrauseautomotive.com/?buy=1771 have the equivalent rate of potency, with difference only in the time before taking effect.
When I was a child and a young adult, I used to frequently compare myself to others and also covete what others had or were doing.  This is a sure way to deflate a person's self-image and not a way to honor ourselves, and I sure had lower self-esteem, partly due to this. Thankfully, I've processed, released and healed so much over the years, including coveting and comparing myself. Yet, as we all know, occasionally we get triggered even after our healing work.
The next day, I assessed what happened, and was grateful of my self-awareness.  It inspired me to share with you in today's blog article how vital it is that we are self-aware and how it can positively influence our self-esteem and confidence.
Self-awareness is key in all areas of your life. You feel better when being mindful and aware of not only your emotions but also your body, thoughts, and words. Why? Because you can shift your consciousness into more positive state.
When you are self-aware of, for example, any deflating or criticizing thoughts about yourself, or find yourself comparing yourself to others, you can stop that from continuing, precisely because you are self aware! And then you can process and release those negative thoughts and replace them with more positive thoughts.  In this way, you're supporting the health of your self-esteem and confidence and you feel better and uplifted.
Practice self-awareness throughout each day. You can put a reminder bell on your cell phone, associate self-awareness with drinking water or going to the kitchen each time.  There are many easy ways to incorporate reminders to be self-aware.
Through self-awareness, if you find you're wanting to be more positive, then do so!  Honor yourself by taking a few minutes to intentionally shift into a higher vibrational emotion such as love, respect and kindness though positive words and/or action.  Remember to use your tools to help you feel better and to get centered and balance.
As always, many blessings sent to each of you! Feel free to make a comment here; I love hearing from you!
Kate Heartsong